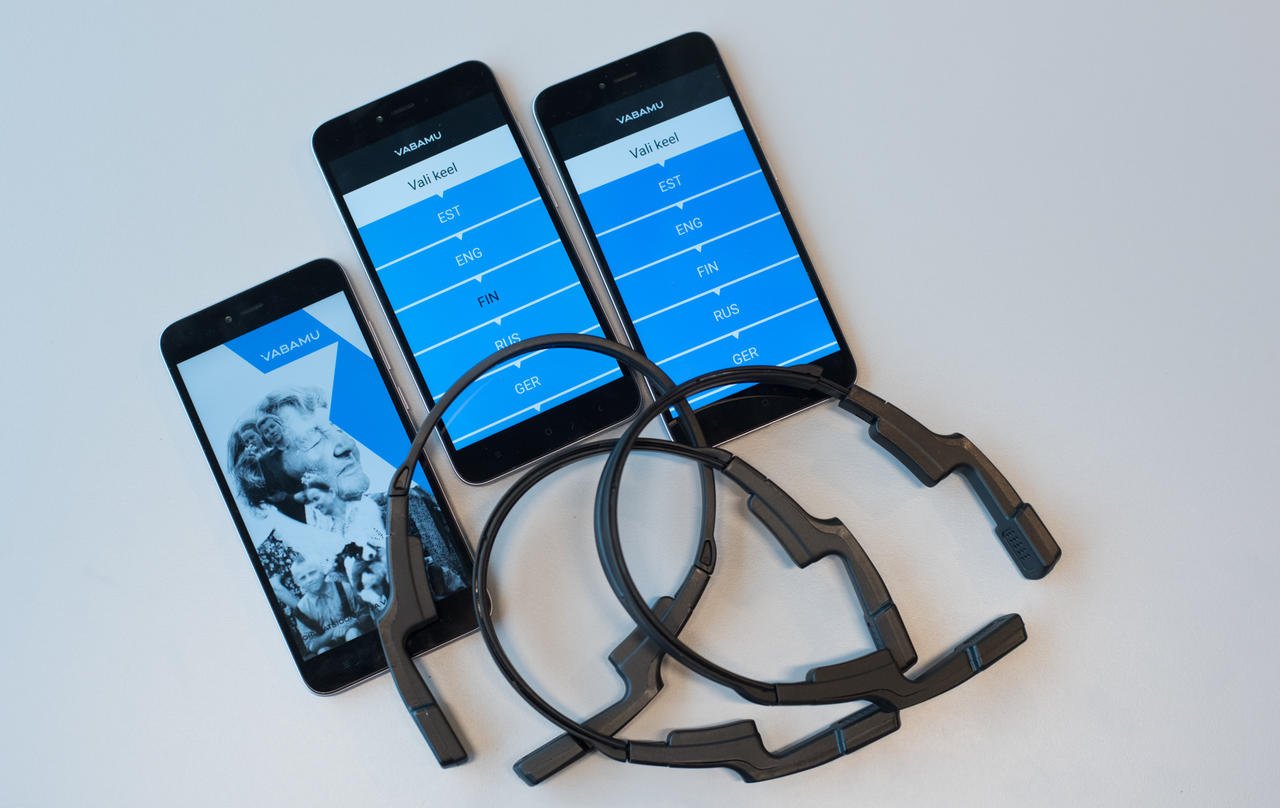 The Vabamu e-tour guide is a smart application that serves as your tour guide and storyteller in the museum, allowing you to engage with the topics that interest you and travel through the exhibition at your own pace. It is free for all visitors.

Narration
The e-tour guide uses a unique conversational voice to guide you through the museum. You will hear the personal narratives of victims, perpetrators, accomplices, freedom fighters, collaborators, and rebels, which will address the theme of freedom from many different perspectives. You can walk through the museum at your own pace while listening to our e-tour guide.
The Estonian version of the narration is voiced by Sergo Vares. The sound engineer is Külli Tüli. The narration is also available in six other languages (English, Russian, Finnish, German, French, Spanish), and is accessible regardless of your prior knowledge of Estonia. You may notice that our e-tour guide is like a radio theatre and a tour guide combined, as the engaging storytelling of professional actors leads you through our exhibits.

Text stories
If there is a display or an artifact that you find especially intriguing, you can use our e-tour guide to read more about it. While the walls of the Vabamu Museum of Occupations and Freedom are not covered in text, you can use our application to instantly find in-depth written descriptions and background information.
Noise-free


At the museum, you can listen to and watch people telling their personal stories. Videos play on screens throughout the museum, and the speakers' voices can be heard via the e-tour guide. As a result, the museum maintains a calm and noise-free atmosphere and every person can listen to stories at volumes suitable for them.