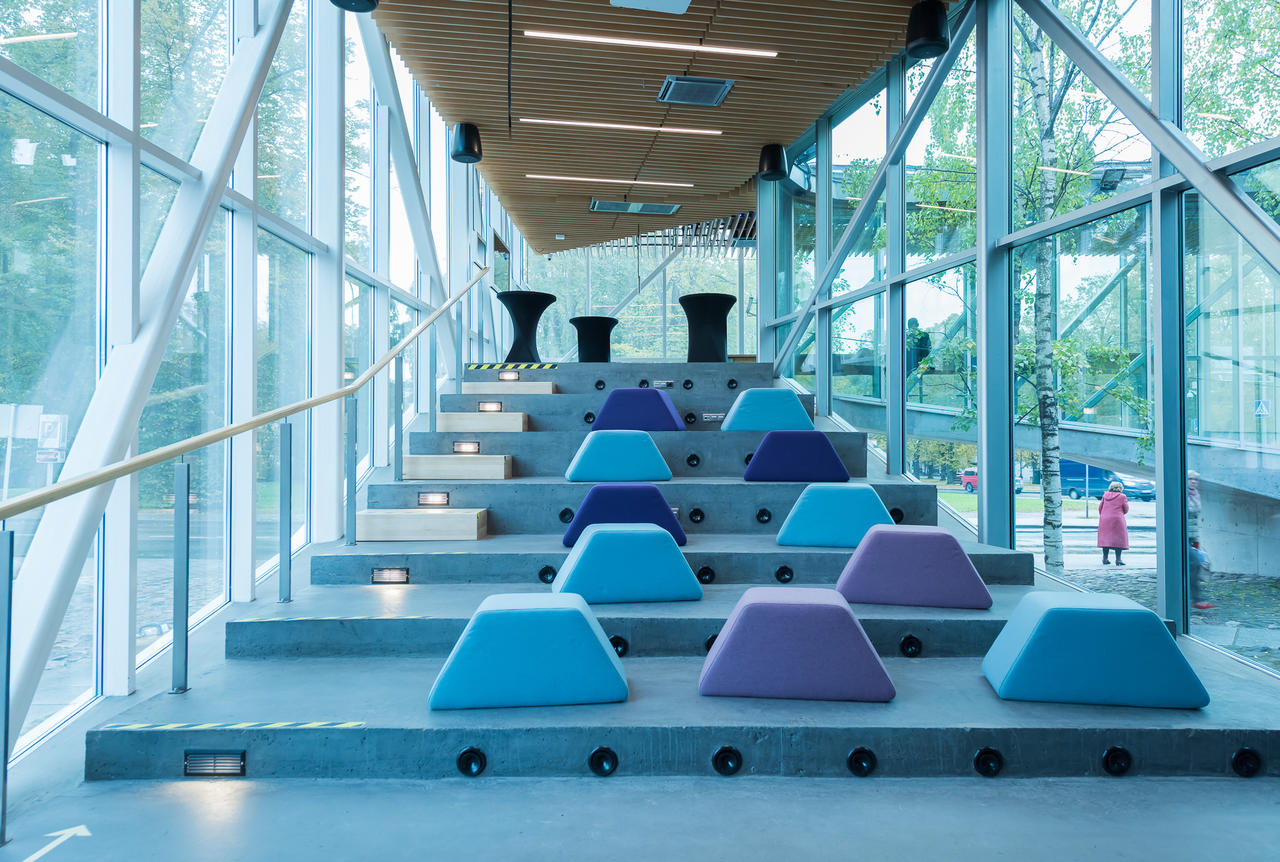 Our conference hall is hosting the 'Why Estonia? 30 Years from the USSR to e-Estonia' exhibition until 8th of March 2023.
As an alternative (for events involving up to 50 people) we can offer our Freedom Hall, which is available at a rate of €65 per hour + VAT.
- - -
The 63.7 m2 curtained auditorium-style conference hall is perfectly suited for seminars, conferences, lectures, presentations, and movie nights.
The room is equipped with a screen, a projector, speakers, microphones, a lectern.
Capacity: 70 people auditorium-style.
Price: € 65/h (excludes VAT).